[:en]
Expert Report on Chemical and Technical Aspects of the "Gas Chambers" of Auschwitz
This is the work that started everything: my fame and my infamy, my rise to a hero and my fall to the devil incarnate. Starting in 1991, this purely technical and scientific expert report was prepared on the requested of a German defense lawyer for the defense of his client who had been indicted for "Holocaust denial," which in Germany is a crime punishable with up to five years imprisonment. Since introducing evidence supporting revisionist claims is illegal in Germany, my original German expert report of 1993 has never been accepted by any court of law. They indicted and eventually jailed me for my research results instead, because they contradict numerous witnesses, among them some allegedly infallible, sacrosanct "Holocaust survivors."
This version described and linked to below is the massively expanded and revised third English edition of 2017.
And again: I cannot and will not post an entire book on my website, so all I provide here is a brief description as well as a number of links where you can download it as a free PDF file or purchase a hardcopy.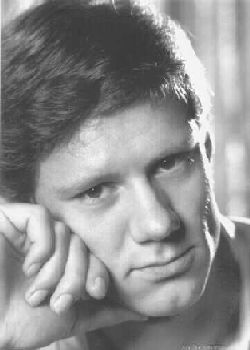 Germar Rudolf in the summer of 1991, when trying (in vain) to have a paper on his expert report published in a mainstream chemistry journal.
Auschwitz was a center of chemistry. The German chemical industry built gigantic factories for rubber, fuel, lubricants and methanol there, and the SS experimented with natural sources of rubber. But that's not what people associate with the name "Auschwitz." They think of gas chambers and Zyklon B, which are two entirely chemical things as well.
The gas chambers of Auschwitz have been called the epicenter of human suffering. More human beings are said to have died a violent death there than on any other place on earth in the history of mankind.
The biggest crime scene of history, in terms of its death toll, not only demands the utmost respect for its victims, but should also attract the most-intensive attention of forensic researchers to find out what exactly happened, and how. Or so one might think.
Watch the video to this book
Forensic research on Auschwitz, however, has always been controversial. Investigating the gas chamber mass murder is considered a blasphemous act, a way of disturbing the peace of the dead.
While respecting the victims, whether of foul play or of circumstance, this study nonetheless tries to conduct Auschwitz research on the basis of the forensic sciences, where material traces of the crime and their interpretation reign supreme. Although it is generally agreed that no autopsy of any victim has ever been performed, most of the claimed crime scenes – the chemical slaughterhouses called gas chambers – are still accessible to forensic examination to a greater or lesser degree. So, how did these gas chambers of Auschwitz look like? How did they operate? What were they used for? In addition, the infamous Zyklon B can also be examined. What exactly hides behind this ominous name? How does it kill? And what effect has it on masonry? Does it leave traces that can be found still today?
These and many other questions are thoroughly examined in this study. The horror of Auschwitz is meticulously dissected, and thus, for the first time, it really becomes comprehensible.
Full color edition with 128 color illustrations!
Here's what several scholars had to say about this book:
"I am extraordinarily impressed. To my knowledge, you are the first expert in Germany who has addressed this particular topic in a scholarly impeccable and well-founded way. It is not for me to attribute an ice-breaker function to your expert report. It is easy to see which political-historical effects will originate from it, though its entire dimension cannot yet be estimated." —Prof. Dr. Hellmut Diwald, Historian, January 22, 1992
"I read it with great interest. […] My impression is, however, that this expert report is an important contribution to a very important question which, since the 'Leuchter Report,' needs to be answered urgently. […] One can only very much hope that the well-known tactics of hushing up is not applied to your expert report, but that critical responses and comments will be made." —Prof. Dr. Ernst Nolte, Historian, January 28, 1992
"For me, the significance of receiving your report rests on the fact that it substantially contributes to our stock of knowledge. With many of my collegues active in the field of contemporary history, I am overjoyed and thankful for you having initiated this research activity. Of course, I am even more delighted regarding the results of your accurate scientific investigation." —Prof. Dr. Werner Georg Haverbeck, Historian, January 31, 1992
"I calmly read your report! It gives me hope to realize that a representative of the younger generation courageously sets out, with scientific thoroughness, noticeable great expertise, and corresponding investigative curiosity, to get to the bottom of a controversial question that is of worldwide significance! The result is clear and unequivocal! True facts cannot be suppressed forever! I wish that your work will make the breakthrough!" —Prof. Emil Schlee, Historian, April 1, 1992
"[…] I sincerely hope that all statements about this topic would obviously be based on long and intensive work such as yours. Most of it is certainly unverifiable for the layman, but the photographs are already quite informative. […]" —Prof. Dr. Ernst Nolte, Historian, January 6, 1993
"Rudolf is a young scientist who tried to prove in an excellently layed-out work with tables, graphics, and so on, that the gas chambers were technically impossible. […] These scientific analyses are perfect." —Hans Westra, Anne-Frank-Foundation, BRT 1 TV (Belgium), Panorama, April 27, 1995
"All in all, he relies on literature which was written long before this report was completed, and the report must be described as scientifically acceptable." —Prof. Dr. Henri Ramuz, Chemist, interrogated as expert witness about the Rudolf Report by the Swiss Court at Châtel-St.-Denis, May 18, 1997
3rd, revised and expanded edition, 442 pages.
Format: pb, 6″×9″, 228 illustrations, bibliography, index.
Published by Castle Hill Publishers (Uckfield, UK) in Mar. 2017. ISBN13: 9781591481638 (ISBN10: 1591481635)
For prices please see retail outlets.
In case you decide to download a free PDF file of this book instead of purchasing a printed copy, please consider supporting the author for his efforts and for the injustices he has suffered (he was sentenced to 14 months imprisonment for the German edition of this book) by making a donation. Details can be found on his website.
[:de]
Gutachten über die 'Gaskammern' von Auschwitz
Dies ist das Werk, mit dem alles anfing: mein Ruhm und meine Schande, mein Aufstieg zum Helden und mein Fall zum leibhaftigen Teufel. Ich fing aus reiner Neugierde im Spätherbst 1990 an, zum Thema "chemische und toxikologische Wirkungen von Blausäure (=Wirkstoff von Zyklon B)" Literaturrecherchem durchzuführen. Beginnend im Sommer 1991 machte ich aus dieser bis dahin fast rein chemischen Untersuchung ein Gerichtsgutachten, das auch andere Aspekte umfasst (Luftbildaufnahmen, bautechnische Betrachtungen usw.). Dies geschah auf Bitte des Düsseldorfer Strafverteidigers Hajo Herrmann, der dieses Gutachten in Strafprozessen vorzulegen gedachte, in denen Angeklagte wegen "Holocaust-Leugnung" vor Gericht standen. Dieses Leugnen wird in Deutschland mit bis zu 5 Jahren Haft bestraft wird. Da die Einführung von Beweisen, die revisioniste Auffassungen stützen, in Deutschland anfangs als unzulässig bewertet und später gar verboten wurde, wurde mein ursprügliches Gutachten von keinem Gericht je als Beweis akzeptiert. Statt dessen wurde ich für diese Forschungen schließlich sogar angeklagt und ins Gefängnis gesteckt, weil ich damit vielen "Augenzeugen" widerspreche, darunter den unfehlbaren und sakrosankten "Holocaust-Überlebenden."
Die unten beschriebene und verlinkte Fassung ist die völlig überarbeitete und stark erweiterte Ausgabe vom April 2017.
Auch hier gilt: Ich kann und werde hier kein ganzes Buch auf meiner Webseite aushängen. Hier finden Sie nur eine kurze Beschreibung sowie eine Anzahl von Links, wo man den Inhalt kostenlos lesen oder aber ein Exemplar käuflich erwerben kann.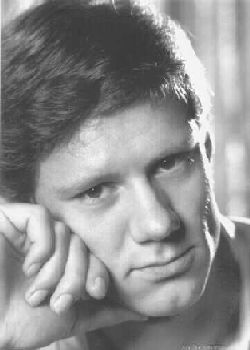 Germar Rudolf im Sommer 1991, als ich vergeblich versuchte, einen Artikel über meine chemischen Untersuchungen in einer Fachzeitschrift zu veröffentlichen.
Auschwitz war ein Zentrum der Chemie. Die deutsche chemische Industrie baute dort riesige Fabriken für Gummi, Treibstoffe, Schmiermittel und Methanol, und die SS experimentierte mit kautschukhaltigen Pflanzen. Aber das ist nicht, was man mit dem Namen "Auschwitz" verbindet. Man denkt dabei an Gaskammern und Zyklon B, zwei ebenfalls durchaus chemische Dinge.
Die Gaskammern von Auschwitz sind als das Epizentrum menschlichen Leidens bezeichnet worden. Mehr Menschen sollen dort eines gewaltsamen Todes gestorben sein als an irgendeinem anderen Ort in der Menschheitsgeschichte.
Das Video zum Buch (in Englisch)
Der hinsichtlich seiner Opferzahl größte Tatort der Geschichte verlangt nicht nur äußersten Respekt für seine Opfer, sondern sollte auch ein merkliches Interesse kriminalistischer Forscher wecken, um herauszufinden, was dort genau geschah und wie es geschah – sollte man meinen. Forensische Forschungen zu Auschwitz sind jedoch stets umstritten gewesen. Den Gaskammer-Massenmord zu untersuchen, wird als frevelhaft angesehen, als eine Art Störung der Totenruhe.
Diese Studie bringt den Toten zwar den gebührenden Respekt entgegen, versucht aber dennoch, die Auschwitz-Forschung auf der Grundlage der forensischen Wissenschaft zu betreiben, deren zentrale Aufgabe die Suche nach materiellen Spuren des Verbrechens ist. Obwohl unbestrittenerweise kein Opfer je einer Autopsie unterzogen wurde, sind die meisten der behaupteten Tatorte – die chemischen Schlachthäuser, sprich Gaskammern – je nach Fall mehr oder weniger einer kriminalistischen Untersuchung immer noch zugänglich. Wie sahen also die Gaskammern von Auschwitz aus? Wie funktionierten sie? Wozu wurden sie eingesetzt? Zudem kann das berüchtigte Zyklon B analysiert werden. Was genau verbirgt sich hinter diesem ominösen Namen? Wie tötet es? Und welche Auswirkung hat es auf Mauerwerk? Hinterlässt es dort Spuren, die man bis heute finden kann? Diese und viele andere Fragen werden in der vorliegenden Studie gründlich erforscht. Der Schrecken von Auschwitz wird akribisch seziert und damit erstmals wirklich verständlich und nachvollziehbar.
"Diese wissenschaftlichen Analysen sind perfekt."—H. Westra, Anne-Frank-Stiftung, BRT 1 (Belgien), 27.4.1995

"Insgesamt stützt er sich auf Literatur, die lange vor diesem Bericht verfaßt worden ist, und muß als wissenschaftlich annehmbar bezeichnet werden."—Prof. Dr. Henri Ramuz, Gutachten zum Rudolf Gutachten, 18.5.1997
3. revidiert und erweiterte Ausgabe, 448 Seiten.
Format: Paperback, 152 mm × 229 mm, 248 Abbildungen, Bibliographie, Index
Veröffentlicht von Castle Hill Publishers (Hastings, UK) im Apr. 2017; ISBN13: 9781591480709 (ISBN10: 1591480701)
Für Preise siehe die Verkaufsläden.
[:]